Reviews
We are very proud of the service we provide for our customers. In fact, we see a client relationship drastically more personal than that of most agencies in our field. Our client relationships do not start at 8AM and end at 8PM—they stay with us to continually receive the quality service they deserve.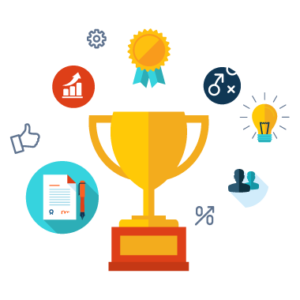 "Very accommodating ! It was simple and easy , Best service i'ave had in awhile ! I definitely recommend it to all !" "Fantastic service! Very professional and good quality work!" "Mississauga Consulting did an amazing job of meeting our printing requirements. We ordered business cards, flyers, client cards and stickers, they were able to provide us with a 3 day turnaround for all the materials requested. Definitely a great company to work with!" The Advertising Project Laurier
"Our sales rep Michael was excellent in answering all of our questions and providing us with an excellent website design. Now we are finally online, probably something we should've done years ago!!! Thanks Team Mississauga Consulting!!" "Shehzan is indeed the best, a pro at this business. Helped us with web design and development, SEO, coroplast grand opening signs, business cards, social media. Literally from the ground up. Thanks Shehzan!! :)" "Unbelievable customer service and high quality goods. I am very pleased with their services." "I absolutely LOVE Mississauga Consulting. They've been helping my franchise for quite some time (Omar Rug Co.). They help us with our signage, digital marketing, seo, website, etc. Shehzan and his team are extremely professional, patient, and experts at what they do!They helped launch our grand opening at Dixie Outlet Mall!" "Woohoo! Great job helping our company's SEO in Mississauga :)" "Probably one of the best consultants out there. 5 stars is not enough to be honest." "Great quality, amazing customer service, very professional. I would recommend this to everyone looking to print business cards, flyers, etc ." "Been ordering from them for a few months now; the pricing is very reasonable. However, their response time is quick. I needed a change in of my orders, and they responded right away! Awesome service." "Every time I've done business with the guys at Mississauga Consulting, I've gotten a sense that they truly care about what the customer wants and they'll often go out of their way to make sure things are done right. That's the reason I keep going back to Mississauga Consulting!" "I'd like to personally thank Mississauga Consulting and team for creating all of our event's banners. They came out so great and 1 day before the expected delivery date! Thanks!!" "Mississauga Consulting has secured me as a life time customer. They did an exceptional job of printing my customized business cards (Suede, Velvet, Laminated 19pt). I strongly recommend giving them a try!" "Mississauga Consulting and their division Help My SEO went above and beyond to ensure we were happy!"